Showcasing Bermuda's Contemporary Artists
The Rick Faries Gallery was originally created to support Bermuda's artists; providing a dedicated space, alongside our Permanent Collection, for working artists to exhibit works for sale. In an effort to expand the reach of the Rick Faries Gallery, an online gallery was created, providing local artists with an additional platform to exhibit and sell.
The Rick Faries Gallery brings people closer to the art and artists they love, in person, and online.
Exhibiting in Rick Faries Gallery | See and Shop Local Artwork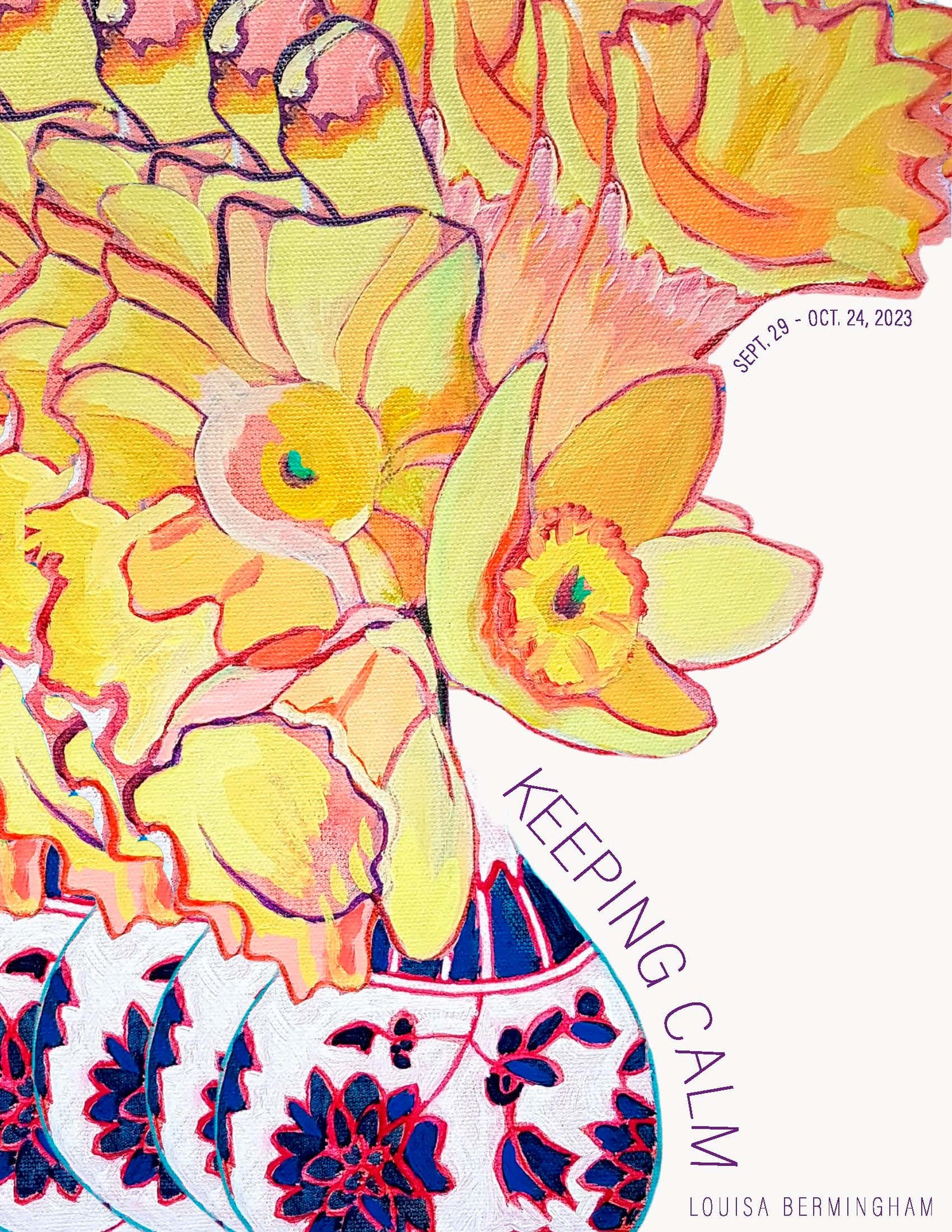 Opening Friday!
Next in the Rick Faries Gallery is Keeping Calm, by artist and art educator, Louisa Bermingham. This showcase of Bermingham's work, who is known for her distinctive still life and interiors paintings, will open this Friday, September 29 with a reception from 5:30-7pm.
About the Rick Faries Gallery
Upcoming Exhibits
CHERYL HASTINGS | Oct 27-Nov 21

November features Cheryl Hastings with Botanical Banter showcasing her intrinsic bond with Bermuda's astounding nature.

THE CHARMAN PRIZE | Dec 16, 2023 - Mar 2024

The Charman Prize, is a biennial art exhibition and competition that showcases our local and resident artists.
Take a Second Look...
Celebrating 2nd Chances

Didn't make it to the exhibition? Don't miss this opportunity to see, shop and support Focus Counselling through this collection of local artists' works that remain available for sale.

Shop Now!

Charman Prize 2023

The Charman Prize 2023 will open on December 16, 2023 through to March 2024. The theme for the Charman Prize 2023 is 'The Local Seen; Bermuda, and Bermudians, in the Modern World'.

Learn More!

William Wegman Around Bermuda

Don't miss your opportunity to collect a Limited Edition Artist Book, made by the Artist especially for the exhibition WILLIAM WEGMAN Around Bermuda, at the Masterworks Museum.

Shop Now!
2023 Exhibitions Highlight
Here's a quick look at some of our 2023 exhibitions. Featured below: St. David's Islanders, Al Seymour, James Cooper, Jordan Carey, Louisa Bermingham & Eli Cedrone.
Stay tuned for more to come!
_________________________________________________________________________________________
#BuyBermuda

Support our local artists! Your purchase helps our artists and artisans to continue creating and contributing to a rich artistic community.

Listing & Exhibiting

Are you an artist? Thinking of having a show? Looking for another platform to list your work? Send us an application.

The Arrowroot Shop

Shop by the Gift Shop!

Take a piece of the Museum home with you! There's something for everyone.
_________________________________________________________________________________________